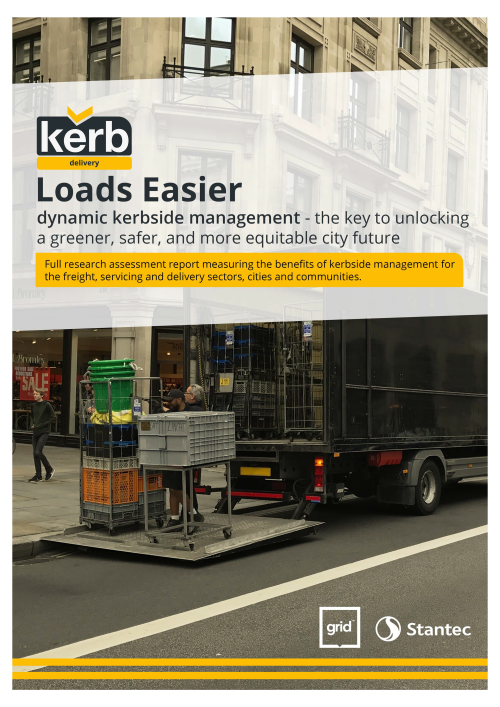 Grid Smarter Cities and Stantec finally released a report featuring smarter solutions to managing freight delivery challenge in London.
The 'Loads Easier: Unlocking the power of the kerb' report highlights new research that uncovers the use of kerb side management as being a greener, smarter solution to managing the growing freight delivery challenge in London.
The research was carried out to uncover the measurable benefits of managing freight access for kerbside deliveries in a new and dynamic way within the chaotic urban environment.
Growing consumer demand and the rising trend in a fast, hassle-free delivery culture have a substantial impact on congestion and air quality with direct effects on communities.
Limited kerbside access and navigating narrow streets in urban areas puts a toll on freight operators and delivery drivers who spend time and mileage idling and circling for suitable delivery points. By 2030, the demand for parcels will have more than doubled in London. This means effective solutions that meet these rising freight delivery challenges head-on are needed now.
The findings are expected to shed light on how the freight industry can meet growing demand while maintaining commercial outcomes and ensuring the utmost level of sustainability, as well as how the mayor and local authorities can meet net zero targets by 2030 with this rising delivery demand. It will also highlight how simple, easy-to-adopt technology can improve city kerbside access and help London cope with the doubling of parcel deliveries by 2030, which should allow for the most effective implementation of sustainable urban futures.
‍
To find out more, download the Loads Easier Report and Executive Summary