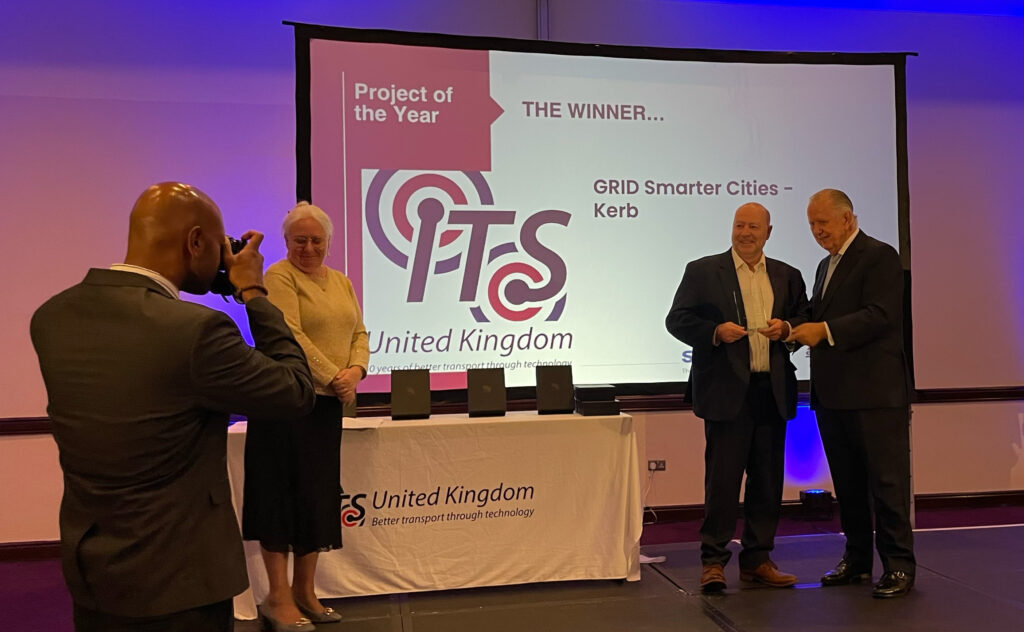 Grid Smarter Cities is pleased to announce its success at the recently held ITS UK Awards, bringing home the Project of the Year, and Better Environment through Technology awards.
The Kerb platform was awarded 'Project of the Year' among five shortlisted projects. Recognised for its innovative deployment enabling greener, safer, and smarter deliveries through bookable parking spaces, it was designed to help businesses improve operational efficiency and productivity, reduce the negative impacts of congestion and pollution from road vehicle mileage in cities; providing a safer environment for all.
The judges said, "this is an exciting solution to alleviate congestion and improve air quality, with the potential to be a big export opportunity used around the world".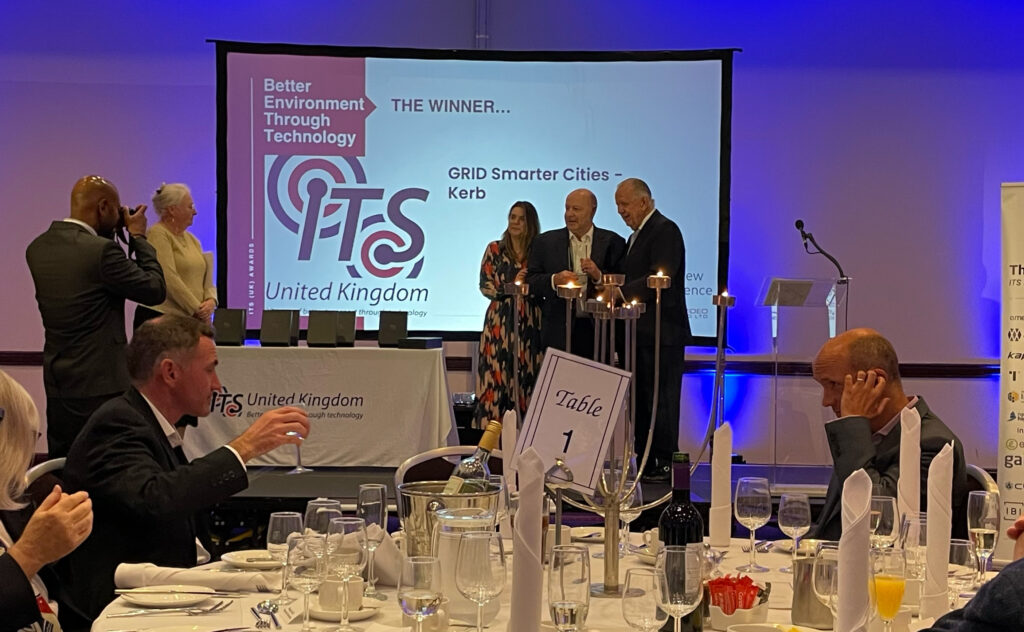 The Kerb platform has also won the 'Better Environment through Technology' award for its significant contribution to the implementation of successful cross-modal logistics operation. By enabling greater utilisation of rivers, rails, and other transport modes, it will help ease road traffic congestion in busy cities, improve air quality and noise pollution, and provide a safer space for the community.
Neil Herron, Founder & CEO of Grid said, "We are proud and honoured to not only receive the 'Better environment through technology' award but also the prestigious 'Project of the Year' award. As the world starts to embrace ITS and with ITS UK leading the way globally, we would like to thank the ITS UK team and members for the support over the years while we positioned the kerb to be a facilitator and enabler of a smart, digital, connected urban ecosystem that will help deliver cleaner, greener policy outcomes for place, people and planet."
Laura Jacklin, Senior Relationship Manager at Grid said, "In a world where the data is pointing out the challenges that cities are facing, there needs to come a moment where there is an actionable technology to support a behaviour change. The Kerb platform allows the element of data to be kept in real-time whilst embedding a better management of kerbside activities and to adapt to the needs of the future."
The ITS UK Awards 2022 was sponsored by SVS Smart Video & Sensing Ltd, Clearview Intelligence and SWARCO, and was presented at the ITS UK President's Dinner on 13th October 2022 in Milton Keynes.
Find out more about the ITS UK Awards 2022 – Read the full article here.