Author: Neil Herron
CEO & Founder | Grid Smarter Cities
DISCLAIMER: The content of this article is based on the author's personal opinion and does not automatically represent Grid and other organisation's position or point of view. 
Just like that, 2022 has ended. We are now starting another year, carrying last year's hardest-earned lessons, achievements, and successes. We also start the New Year with hope – hope that the coming year will be similarly full of opportunities and successful outcomes as that of last year. As a CEO, the one thing I am always motivated by is the practical determination of the vision we have and the opportunity that comes with it. Having reflected on last year's manifestations, we were also looking at the industry trends and forecast for 2023 to bring about our thoughts and focus for the year ahead.
Climate change will remain one of the biggest outcries for many initiatives as global warming escalates.
As climate change remains at the core of our business, we look at its future, which is in a critical situation, and the urgency to reverse its negative effects has never been as necessary as now. The year 2022 has seen tremendous efforts from both the government and private sectors initiating and beginning to deliver decarbonisation and NetZero strategies – 2023 will see its continuation and upscaling particularly in transportation and logistics. With extensive discussions, and conceptualising many strategies that implement solutions over the last few years, it will be incredible to see these initiatives come into action to do wonders as we are in desperate bid to save our planet. There will be much greater pressure not only for the government and businesses to come up with a solution, but also for the public to engage and adapt to the new systems. These are set to accelerate in 2023 and beyond however, improvements are to be made and can be made now, in my opinion.
The ability, whether it be central or local government, to recognise the innovation, transformation, and requirement to move at a faster pace than glacial disappearance is significant because of the crisis that is pending. It is not going to wait for a local authority or a government to get its act together. We must act now, and we have to act efficiently and with an agile approach to get things over the line, prove its effectiveness and then scale for wider implementation. There are solutions here, it's ready to take off, it can prove to be the catalyst and subsequent trigger for change and a better future.
The penny will start to drop for EV Chargeries in early 2023.
As energy and infrastructure providers engage with EV Chargeries, a big land grab for infrastructure to control the supply of energy is expected. With movements to deliver the UK carbon emission cuts quota, the determination to move to electric means more charging infrastructure will be needed to address these requirements and support wider adoption and transition for businesses. It is important to consider that optimisation is the key to manage these assets more effectively. Whilst more charging facilities are installed everywhere, it would be sensible for commercial vehicles to have access to this infrastructure right where their activities/operations take place – the kerbside. If a vehicle is dwelling at the kerbside whilst doing a delivery, it makes sense that the electric vehicle infrastructure can align with that. Those dwell areas can become charging areas at the same time, not only opening revenue opportunities but providing the infrastructure to help the wider cause of resolving a bigger problem, which is an additional factor.
For the sectors that are moving into the 'parking and charging for life' commercial fleets adjacent to city centre and mid mile integrated with last mile logistic solutions will be key. This is because all the vehicles that are charging in overnight facilities are going to be landing at the kerbside during the day as well. Eighty to ninety percent of all vehicle deliveries are done in this way.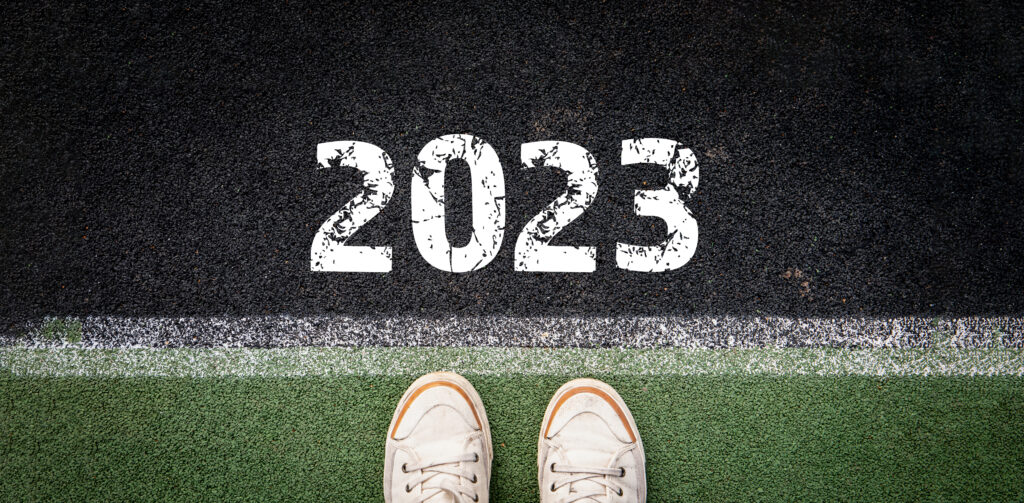 Kerbside will emerge as a valuable asset more than a piece of real-estate.
Kerbside management is already a 'thing' and will continue to flourish and 2023 will see it become regularised and commoditised. Local authorities are finally embracing its potential as something which grows together with highways, parking, environmental impact, and air quality whilst allowing commercial teams to have that piece of real-estate, working across multiple departments. From a government's perspective you are looking at something which is not just Department for Transport (DFT) related but ties in with Defra's air quality and waste tracking strategy. Being more than just a piece of land, the kerbside will become a valuable source of data to influence future policies, strategies, and business decisions.
The global opportunity for kerbside management awaits. The world is anticipating and watching for the UK, and London in particular – to show how it needs to be done. Given the capabilities, solutions, innovation, and the ability to go around the world and articulate the practical common-sense approach to delivering big outcomes – 2023 will be the best year to see this coming into fruition.
River will be an apparent relevant substitute to road for logistics transport paving the way to the development of other cross-modal transport modes.
River freight has shown great potential with numerous initiatives utilising the river as an alternative transport artery for logistics. Once the power of the river is fully unlocked and unleashed, it will ease the stress from road networks. Its success, however, will depend on its commercial and environmental viability. Infrastructure is the key to its adoption and if properly implemented and managed, it would be beneficial by helping alleviate road traffic congestion and reducing carbon emissions on busy city roads. Better management of logistics in and out of any environment is essential for any sustainable scale and can be seen successfully extended to rail and other transport modes.
Collaboration between organisations is the key to a faster and successful deployment.
Collaboration became a global trend in many industries, particularly in IT and software which will continue to expand. Just as important as any element in an infrastructure, collaboration between stakeholders will remain the key element of a successful and timely deployment for many projects. By bringing together an ecosystem of innovation, ideas, resources, and expertise from different stakeholders, we can accelerate its development and deployment process more efficiently compared to a single-source initiative. Creating a seamless interactivity having all systems working together is essential but remains a challenge for many players. As soon as we overcome this, organisations will benefit from working together faster and more effectively.
What's in 2023 for Grid.
Reaching the age of acceptance for kerbside management – the availability of a practical solution that is able to determine bigger and better outcomes, rather than complicated and punitive approaches will become increasingly desirable. Grid Smarter Cities is committed to continue its focus on delivering outcomes that are driven by the industry and its requirements rather than imposing a solution that forces the industry to adjust.
As we have reached the end of the beginning, we look forward to the exciting year ahead with great opportunities on the horizon. We have the confidence of investors, positive support from the government and acceptance, as well as having more stakeholders who share the same objectives – the beginning of the end is now starting. We are more than prepared to harness every potential opportunity that 2023 will bring us. From all of us at Grid, we are wishing everyone a successful New Year.